Saul is. . .
At W.B. Saul High School, our mission is to promote student leadership that makes a difference in our world. Through diverse, hands-on opportunities rooted in an urban setting, Saul students apply their knowledge and skills to address modern environmental and agricultural challenges. To enhance post-secondary and career success, Saul students drive the future by learning to do, doing to learn, and learning to serve.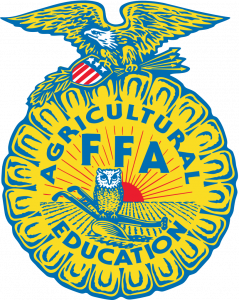 Our school community lives the FFA motto: Learning to Do, Doing to Learn, Earning to Live, Living to Serve. Click on the logo to learn more about FFA.
Announcements-
---
Keep Safe and Healthy
Practice social distancing and good handwashing to help keep you and your families healthy during this pandemic. Check out this website to find locations meals to go during the weekdays.
Your voice matters! (and could win $25)
We invite all parents and staff to take the District-Wide Survey to help guide school improvement efforts!
Important Senior Dates
April 13 (DATE CHANGE!): Cap and Gown Fitting
April 17: Final Dues Payment
May 21: Prom >>Twilight in Paris @ Center City Doubletree
June 4: Senior Awards & Senior Lunch @ Dave and Busters
TBA: Senior Trip
June 8: Graduation Rehearsal
June 9: Graduation