At W.B. Saul High School, our mission is to promote student leadership that makes a difference in our world. Through diverse, hands-on opportunities rooted in an urban setting, Saul students apply their knowledge and skills to address modern environmental and agricultural challenges. To enhance post-secondary and career success, Saul students drive the future by learning to do, doing to learn, and learning to serve.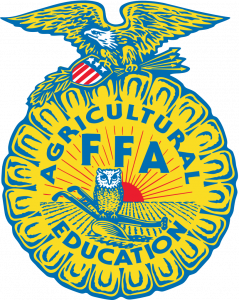 Our school community lives the FFA motto: Learning to Do, Doing to Learn, Earning to Live, Living to Serve. Click on the logo to learn more about FFA.
Announcements-
Parent conferences for the first quarter
Parents and guardians have the opportunity to meet with their student's advisor on Monday and Tuesday and subject area teachers on Wednesday. Please see the document sent via email for meeting links. Email individual teachers for help in scheduling appointments.
Monday 11/23 from 1:30-3:30pm
Tuesday 11/24 from 5-7 pm
Wednesday 11/25 from 1:30 to 3:30 pm
We will be following the Friday schedule on all three days next week.
Report cards will be available for viewing through both the student and parent portals. Students can use this video to see how to access their "backpack" on Infinite Campus. Information for accessing the report card via the parent portal is here.
---
Come See What Saul Offers
Fall Recruitment Events
More information and zoom links can be found in the linked document.
Wednesday Oct 7 at 4-4:45pm
Thursday Oct 15 at 4-4:45pm
Tuesday Oct 20 at 7-7:45pm
Thursday Oct 29 at 7-7:45pm
---
Remote Learning information
Check out the addendum to the student handbook regarding remote learning.
We will be following the A/B days schedule and every Friday will be a half-day of synchronous learning followed by a 1/2 day of asynchronous learning (to be completed on your own time). Here is the schedule.
---