Saul is. . .
At W.B. Saul High School, our mission is to promote student leadership that makes a difference in our world. Through diverse, hands-on opportunities rooted in an urban setting, Saul students apply their knowledge and skills to address modern environmental and agricultural challenges. To enhance post-secondary and career success, Saul students drive the future by learning to do, doing to learn, and learning to serve.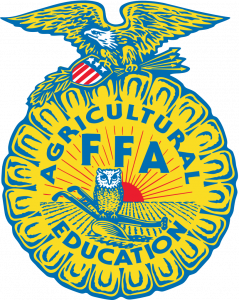 Our school community lives the FFA motto: Learning to Do, Doing to Learn, Earning to Live, Living to Serve. Click on the logo to learn more about FFA.
Announcements-
Class of 2020
Attention families of SENIORS: Please check your email for an update on SDP's Class of 2020 celebratory plans. It includes updates on the virtual graduation ceremony (June 9, 11 a.m.), customizable graduation invitations and more. Visit www.philasd.org/2020grad for more details.  Saul students should check their email for zoom links and other information.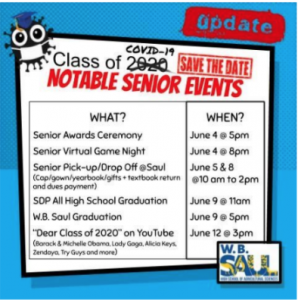 ---
Class of 2024
While we are sorry to not be able to meet you at Country Fair Day, we are looking forward to seeing you at orientation at the end of August.
Take Care and Stay Healthy!
---
Live teaching and new content starts the week of May 4th.
Check out the schedule for the next few weeks.  Teachers will be conducting live teaching sessions and offering virtual office hours for people to ask questions.
Student_Parent Schedule beginning May 4th for Online Learning
Chromebook help
If you missed picking up a Chromebook from Saul and need one, you can go to 440 N.Broad St. with your ID to receive one. See the information below for more information. If you need help accessing wifi please see this page. The hours for Chromebook help have changed to Mon, Wed, & Fri from 9-1.

For technology assistance, see the information below.

Your voice matters! (and could win $25)
We invite all parents and staff to take the District-Wide Survey to help guide school improvement efforts!