At W.B. Saul High School, our mission is to promote student leadership that makes a difference in our world. Through diverse, hands-on opportunities rooted in an urban setting, Saul students apply their knowledge and skills to address modern environmental and agricultural challenges. To enhance post-secondary and career success, Saul students drive the future by learning to do, doing to learn, and learning to serve.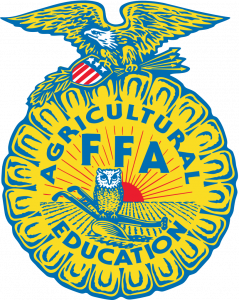 Our school community lives the FFA motto: Learning to Do, Doing to Learn, Earning to Live, Living to Serve. Click on the logo to learn more about FFA.
Announcements-
Welcome Class of 2025!
Keep visiting here for more information about attending Saul in fall 2021.
New Family Newsletter April 2021
---
Quarter 3 Awards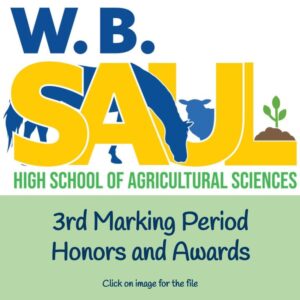 There are multiple tabs at the bottom of the sheet to see the different types of awards.
---
 See What Saul Offers
---
Remote Learning information
Check out the addendum to the student handbook regarding remote learning.
We will be following the A/B days schedule and every Friday will be a half-day of synchronous learning followed by a 1/2 day of asynchronous learning (to be completed on your own time). Here is the schedule.
---