At W.B. Saul High School, our mission is to promote student leadership that makes a difference in our world. Through diverse, hands-on opportunities rooted in an urban setting, Saul students apply their knowledge and skills to address modern environmental and agricultural challenges. To enhance post-secondary and career success, Saul students drive the future by learning to do, doing to learn, and learning to serve.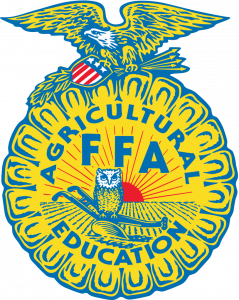 Our school community lives the FFA motto: Learning to Do, Doing to Learn, Earning to Live, Living to Serve. Click on the logo to learn more about FFA.
Announcements-
Fall Recruitment Events 2021
Please join us for an open informational session about Saul and the High School Selection process for 2021!
Many dates/times available to help you learn more about our school and ask questions of our administrators and students!
All Zooms: Meeting ID: 504 042 2597 Passcode: Saul2021
Saul Information Session #1.       Oct 6, 2021, 08:30 AM
Saul Information Session #2.        Oct 13, 2021 06:00 PM
Saul Information Session #3.         Oct 20, 2021 08:30 AM
Saul Information Session #4.          Oct 27, 2021 06:00 PM
---
---
 See What Saul Offers